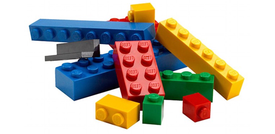 Want to know what's on Santa's Wishlist? Find some helpful suggestions below! 
We are often short of items for infants to 2-year-olds and for 9 to 12-year-olds. 
Toys with lots of play value make the very best gifts! If a toy can be played with alone or with another child, can be played with many of different ways and doesn't need batteries or electronics - it has lots of play value!