Spend some quality time with Santa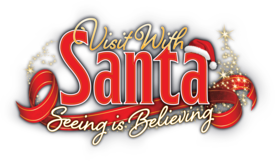 Visit with Santa from the comfort and safety of your own home this Holiday Season! Book some quality time with Santa through a live chat video call and help support 630 CHED Santas Anonymous and the
True Start Foundation
.
This special price is only available to us from September 1st to October 15th!
Visits will become available for booking on November 1.
For the cost of $19.99 USD you can book a 5-minute personalized call with Santa. Get some quality time to ask him questions, share some jokes, let him know exactly where you will leave the cookies for him, and the carrots for the reindeer! The entire family is encouraged to participate! And the best part is you get to keep a copy of your video.
Relive the magic of your visit with Santa Clause whenever you want.