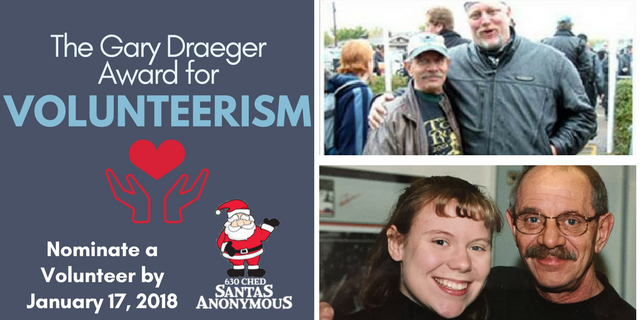 Each year the Gary Draeger Volunteerism Award is presented to a long term volunteer who demonstrates "positive and reliable service delivery, a positive working relationship with staff and other volunteers and actively promotes the mission of 630 CHED Santas Anonymous in the community."
Gary Draeger of 630 CHED, coordinated the Santas Anonymous program for many years. Gary was the "Head Elf" on the campaign and his true spirit and dedication to the program inspired many thousands of thankful families over the years. Gary passed away due to illness in 2005, the award is meant to honour his spirit which made an impact on so many.
Nominations are now closed for the 2017 season.